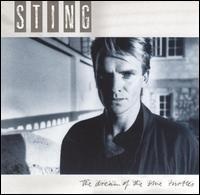 Before Sting became a one-man mega star (in the 80s), he was the front-man and bassist for the group, The Police.
The Police where an English outfit who specialized in an uptempo rock-reggae that seemed to shun the ska sound of its time. Originally a punk inspired band, The Police moved towards the new wave sound, before settling on a minimalist rock-reggae hybrid that was decidedly pop.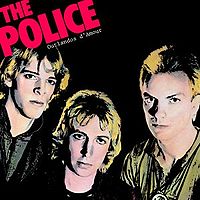 The collective musicianship of The Police was authentic and serious. Drummer Stuart Copeland was a student of the "reggae style". He also seemed devoted to having a worldly sound, which meant he had to drum on a rather large kit. I remember the first time I saw his set in a video, I couldn't believe how many mini-toms and percussion pieces it contained. Guitarist Andy Summers was a seasoned and accomplished sessions player before he joined The Police. In fact, before he joined The Police, (replacing The Police's original guitarist, Henry Padovani), he nearly became a late member of The Rolling Stones. Sting, a former school teacher who was dedicated to the blues-rock tunes that he'd heard in clubs as a high schooler, began as a guitarist, before eventually switching over to bass.
The Police ran a table of successful albums between 1978 and 1983. In 1984, the trio unofficially split up. However, the "unofficial" tag was removed a year later, when Sting released his first notable solo effort, The Dream of the Blue Turtles. Shortly thereafter, Sting's solo career went somewhat viral.
Sting was a great solo artist, but his work with the group, The Police, was much more interesting and engaging, and dare I say, meaningful.
Therefore, to the question of Sting: Better Group or Solo? I'd have to go with Group!
Side note:
Imagine what would have happened to The Police if MTV was around in 1979... I wonder how their music would have changed. Would it have changed for the better or worse? Would Sting have left for a solo career? Would he have left even sooner?
-Amir Said