Most Blame The Critic readers know that I'm a serious public radio listener and an avid television rerun watcher. This is why the end of the year holidays hold so much importance for me: it's an all-I-can-see-or-hear buffet of the best television reruns and radio shows.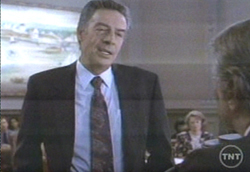 TNT (channel 37 in Brooklyn) has been running a 24 hour marathon of Law & Order episodes. Big deal, you say - Law & Order already comes on practically every night. Sure does. In fact, some times it comes on the afternoon as well. However, those micro marathons do not even compare to the depth and scope of a 24 hour marathon. There are more than 300 taped and previously aired episodes of Law & Order. I have yet to meet anyone who has seen more than 125. (I've seen roughly 240). So the weekly reruns won't show you those rare episodes that are long forgotten. For instance, you won't see "The Wages of Love" (1991) episode during the regular weekly reruns. This gem of an episode features the debut of Jerry Orbach. However, he plays the role of defense attorney "Frank Lehrman". It would be a year before he would began playing, "Senior Homicide Detective Lenny Brisco", the role that would make him a Law & Order mainstay, and a television icon.

The radio repeats are even more tremendous. 'The Leonard Lopate Show' is re-airing the 'Predictably Irrational Decisionmaking' segment on its show today. In the 'Descionmaking' segment, MIT professor Dan Ariely discusses irrational behavior associated with humans and the decisions they make.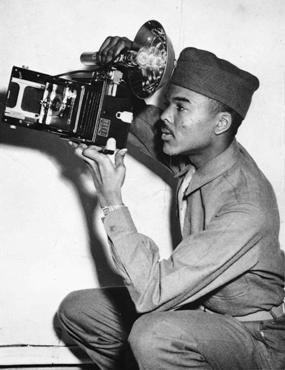 Not to be outdone, the 'Tell Me More' show (a strong candidate for new radio show of the year), will be re-airing the Leon Bass segment again. Leon Bass is an educator from Philadelphia, but what he's perhaps best known for is experience as a African-American soldier in WWII. During this segment, Mr. Bass recalls his arrival at a concentration camp, and his heart-wrenching conversation with a Holocaust survivor more than 50 years later.
-Amir Said